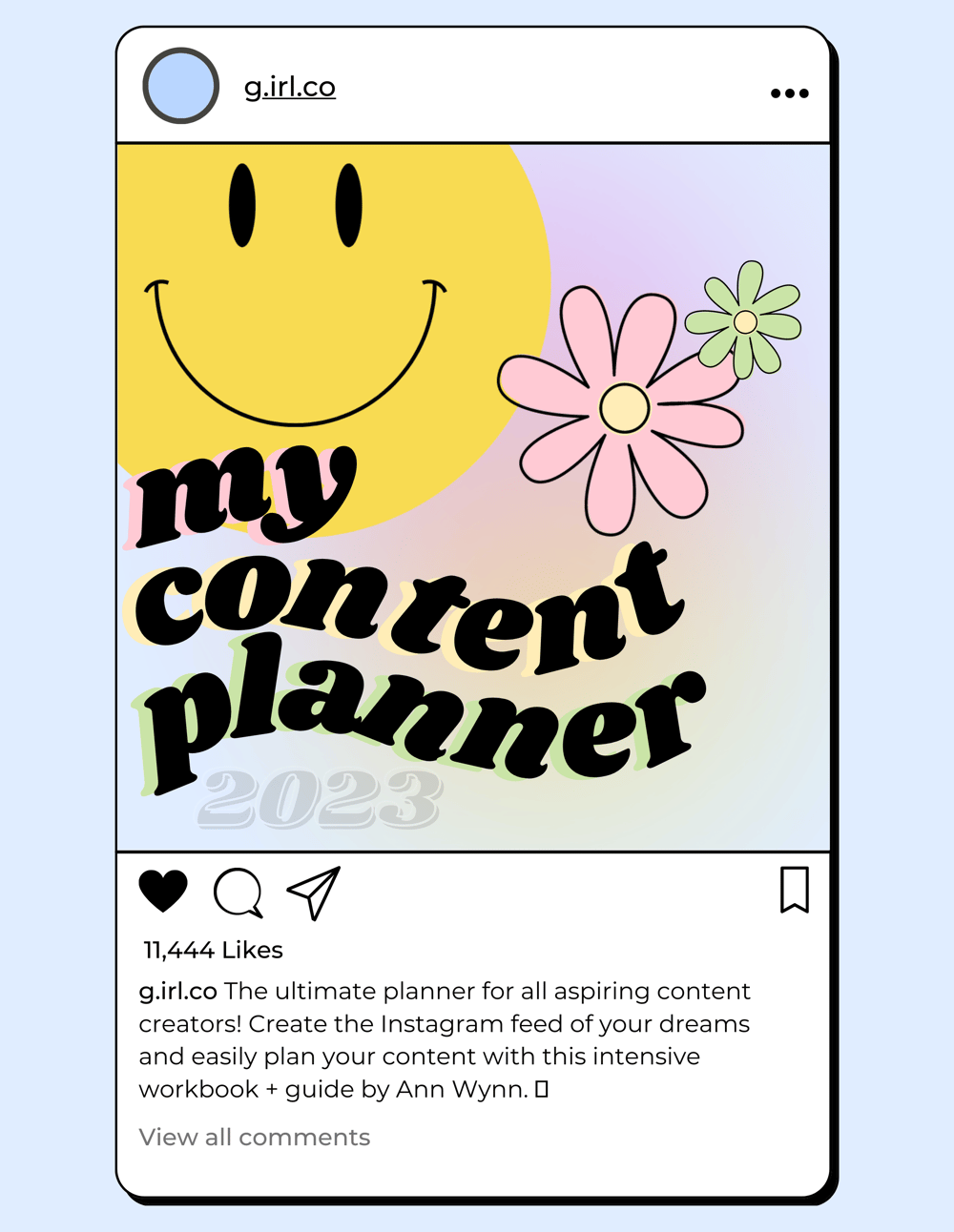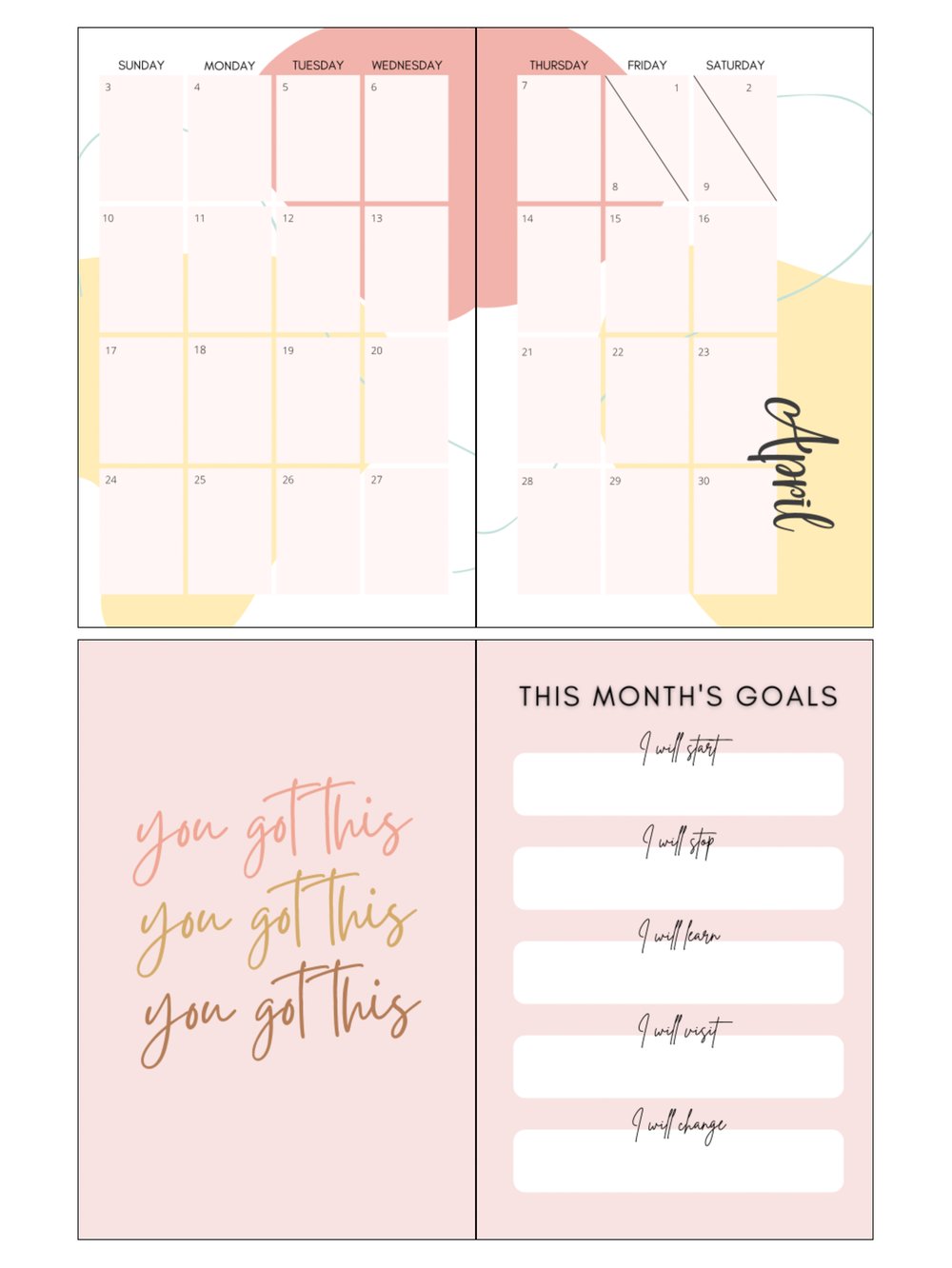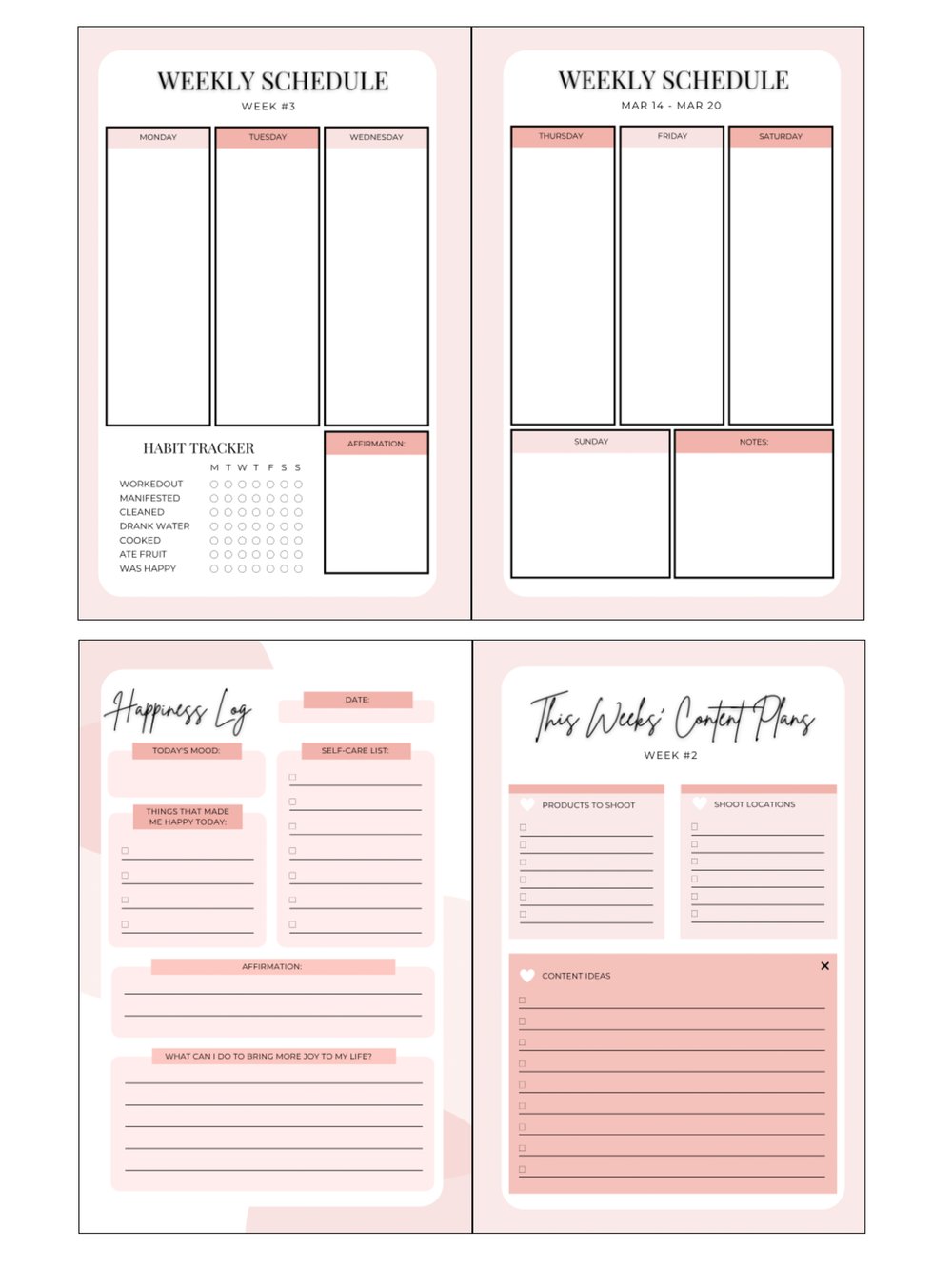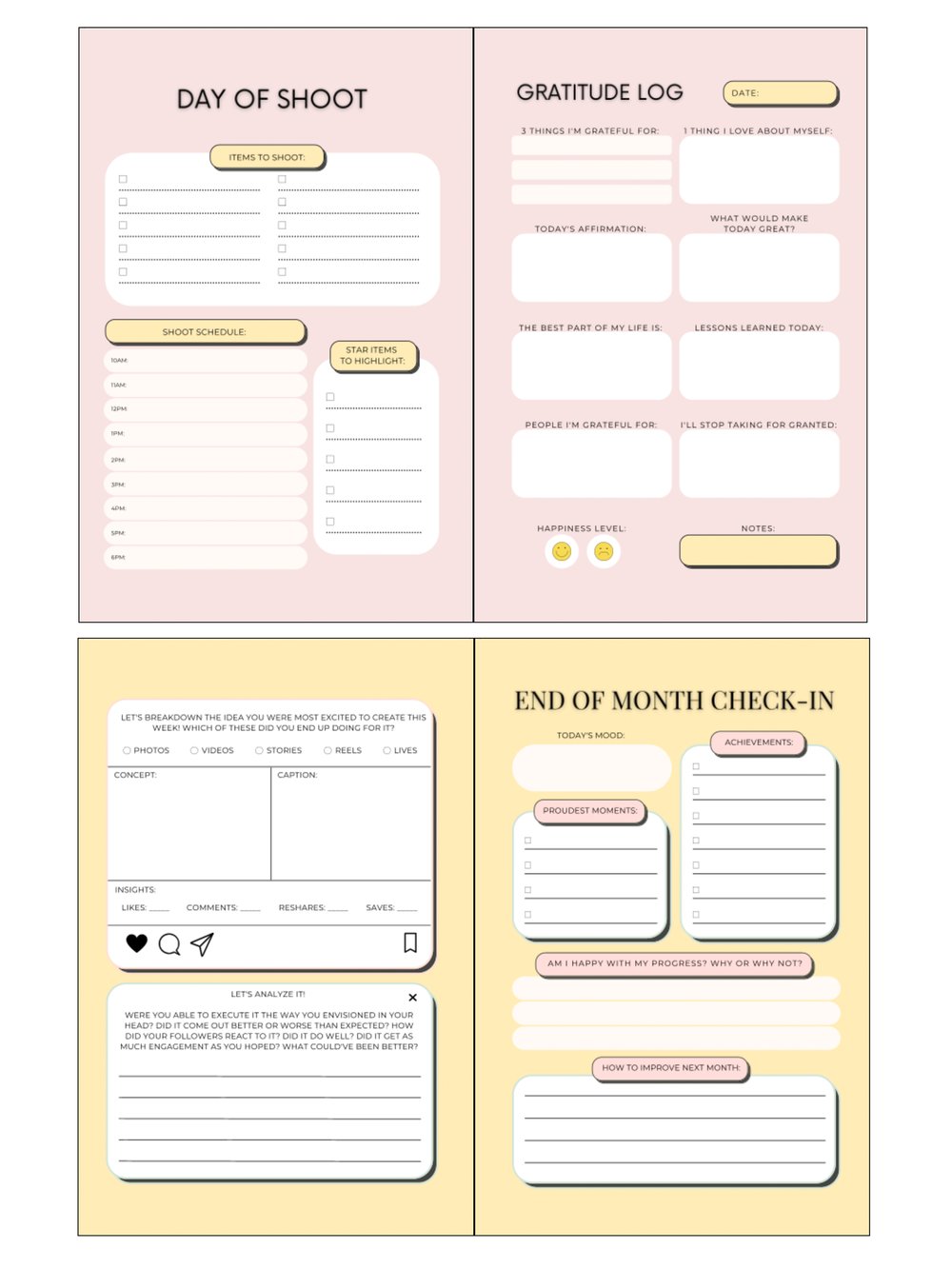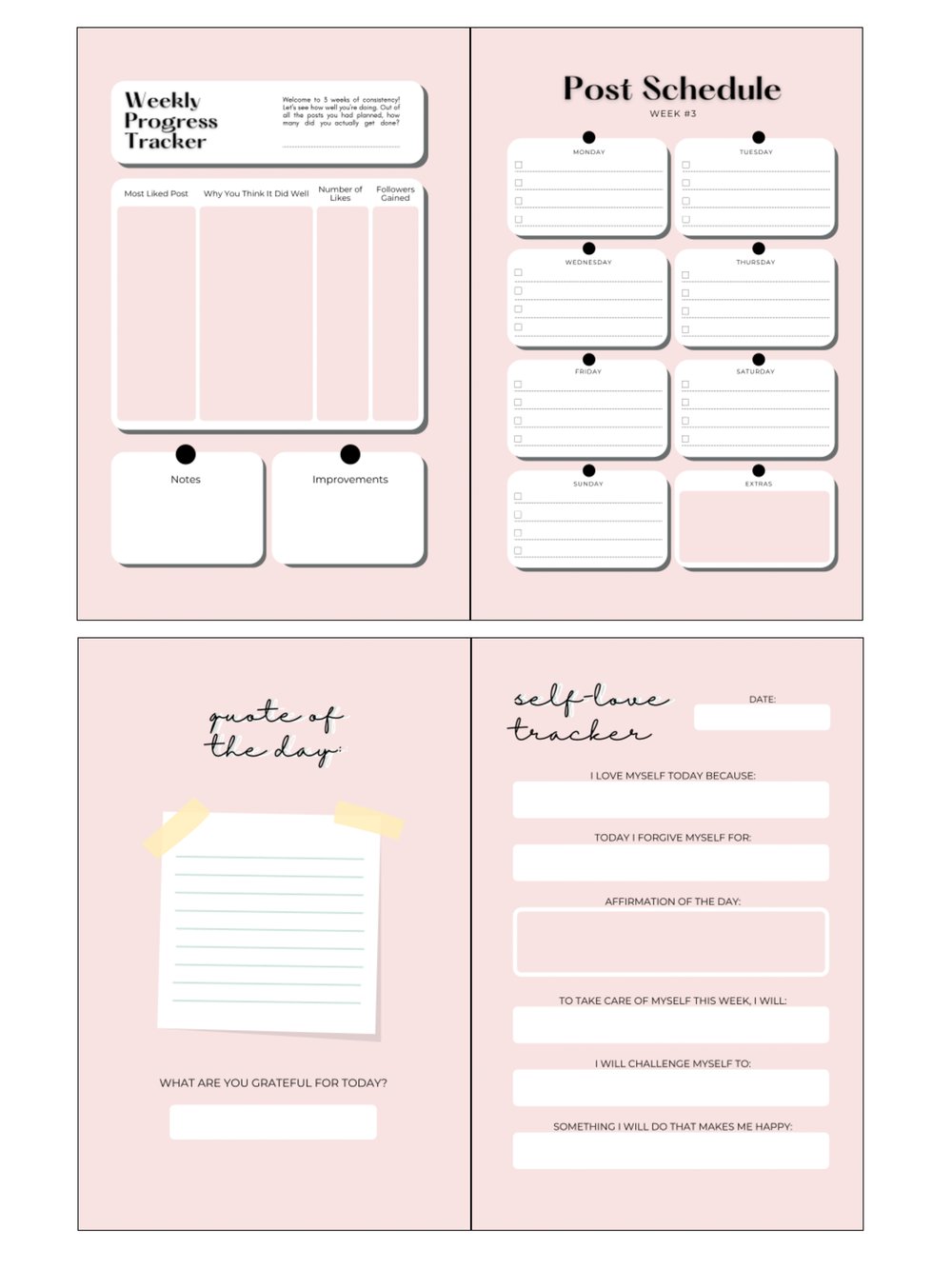 An Intensive Workbook and Guide to Planning Your Instagram Content
Meet.....
The ultimate planner for all aspiring content creators! Create the Instagram feed of your dreams and easily plan your content with this intensive workbook + guide. ✨
Our undated My Content Planner features 3 months. This planner will show you how to start your social media influencer journey from the very beginning stages! From conceptualizing your ideas to actually shooting your content, it is is jam-packed with beautiful, colorful worksheets and lists that makes organizing so easy, it'll feel like you have your own personal assistant!
With a foreword from Ann Wynn herself and 10+ years of experience, she shares insight to her journey, how she grew her following, honed in her shooting style and cultivated her feed aesthetic. The beginning of each week also shares a personal tip from her too! What works, what didn't, and things that will greatly help elevate your content, like - how to narrow down your niche, search for inspo, brainstorm your content, plan your shoot days, organize your posting schedule and even how to eventually land brand collaborations all while helping you keep track of your self-care. And of course, there are plenty of motivational quotes spread throughout to keep you on track!
From first-steps to long-term planning, the first My Content Planner includes 3 months of:
INSPIRATION & ADVICE
MONTHLY CALENDARS
WEEKLY SCHEDULES
MOTIVATIONAL QUOTES
AFFIRMATIONS + MANIFESTATIONS
PROGRESS TRACKERS
POSTING SCHEDULES
SELF-LOVE LOGS
WEEKLY CHECK-INS
WORKSHEETS
HABIT TRACKERS
DAY OF SHOOT SCHEDULES
POST ANALYZERS
Plus many more!
We're proud to say that this planner was designed completely from scratch, with each and every page unique in its' own way! Meant to keep you highly engaged to actually remembering to use this planner daily, every single week is different, you'll find a nice surprise with each turn of the page!
2023 is your year girl! Don't underestimate how much can change in the next 4 months of your life. Put the work in, and stop letting self-doubt stop you from creating the content you want to. 2023 is going to be the same as every other year if you don't make a change. Start now! This is your rich girl era, the influencer lifestyle you want for yourself is within reach with the help of this planner.