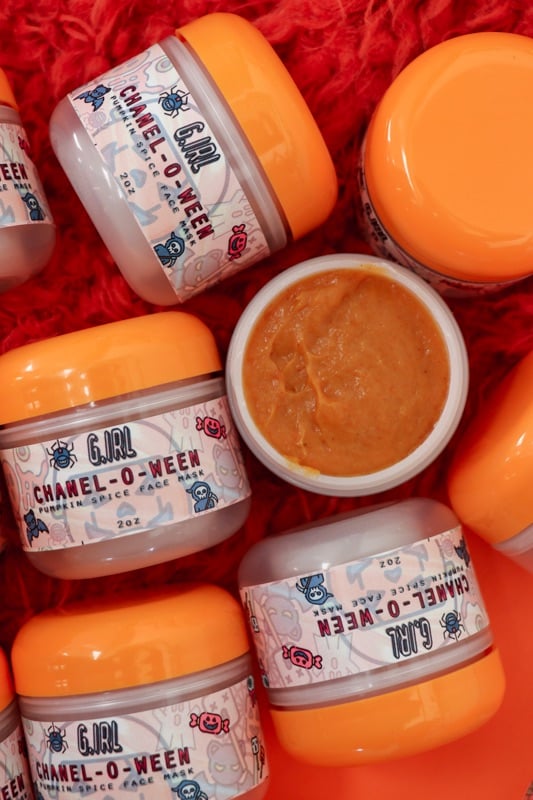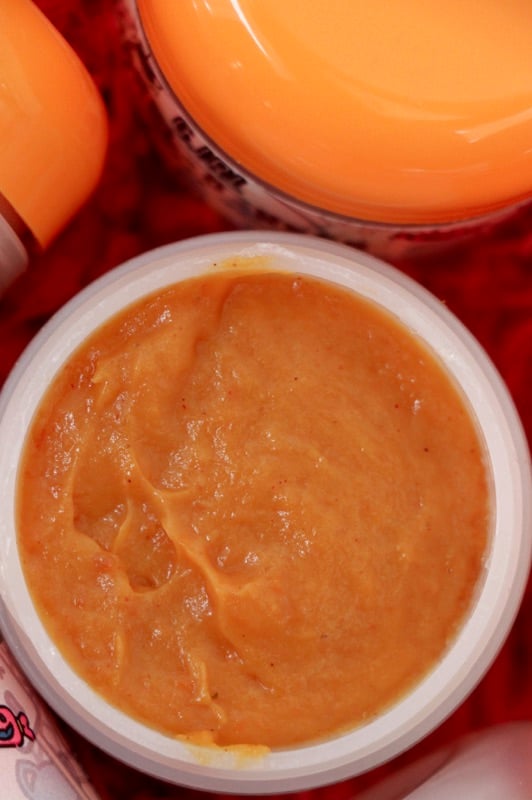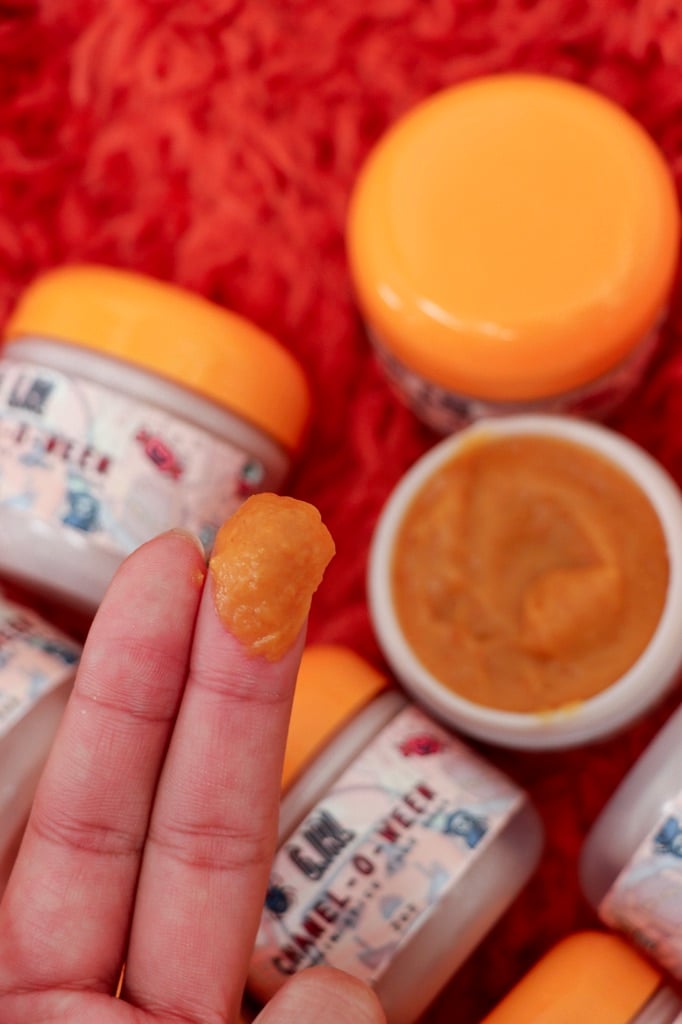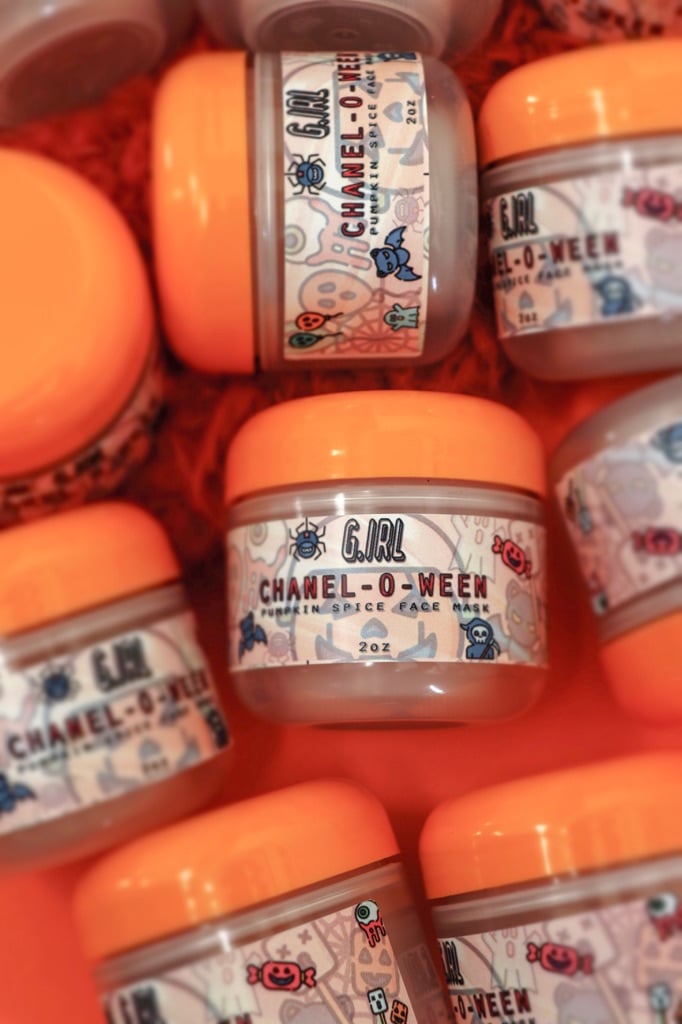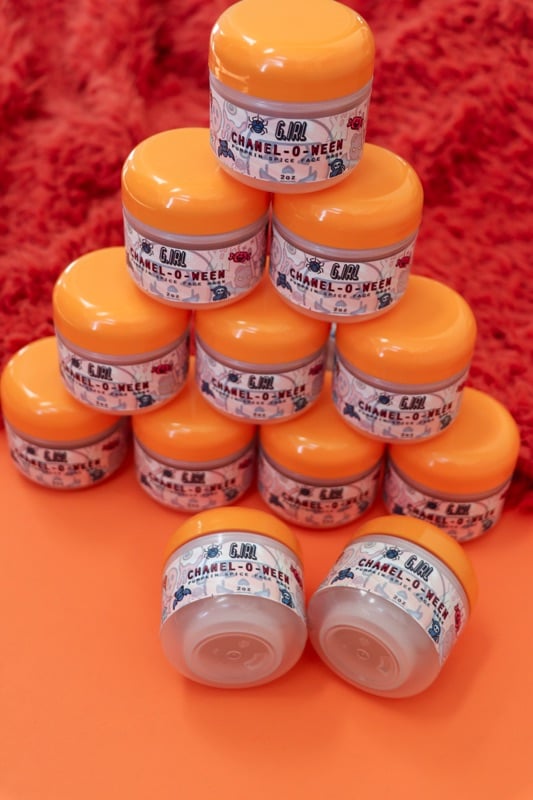 "I'll have a trente no-foam, five-shot, half-calf, no-foam pumpkin spice latte with no foam at 210 degrees." -- Chanel Oberlin.
Surprise, spooky bitches! G.IRL Co is here to feed your pumpkin spice addiction. Channel your inner Chanel Oberlin with our limited edition "Chanel-O-Ween" pumpkin spice face mask. You can't be a scream queen with dull, dry skin -- this mask is meant to give you a radiant glow! It will brighten, replenish and renew your skins' appearance (see additional benefits below), and it is just what you need to keep your face glowing in the upcoming winter months. Deliciously scented with your favorite autumnal drink, this mask contains cinnamon, ginger and nutmeg powder (you'll be tempted to eat it, but don't!). Made with pumpkin puree, it is a skin superfood perfect for ALL skin types, and is packed with over 100 beneficial nutrients!
PUMPKIN BENEFITS FOR SKIN:
1) Anti-ageing, contains powerful antioxidant Vitamin A + Vitamin C to help soften and soothe the skin and boost collagen production to prevent the signs of aging.
2) Good source of B Vitamins such as niacin, riboflavin, B6 and folate. Niacin improves circulation, which makes this beneficial in treating acne. Folate helps to increase circulation, which improves cell turnover and renewal.
3) Packed with fruit enzymes and alpha hydroxy acids (AHAs), which also increases cell turnover to brighten and smooth the skin.
4) Contains beta-carotene, which helps to reverse UV damage and improve skin texture.
5) Protects the skin from radical damage, which is responsible for causing wrinkles and even skin cancer.
6) Helps to promote the production of collagen, thus improving your skin tone and elasticity
The molecular structure of pumpkin is small and therefore can penetrate deeper into the skin when used topically, which is why this mask is amazing for treating a dull complexion, aging skin and pigmentation!
- DISCLAIMER: THIS MASK WILL TINGLE WHEN FIRST APPLIED We suggest doing a patch test first (test it on a small area before applying on entire face). This product can irritate sensitive skin, or skin that has open pores.
- HOW TO USE: Avoiding your eyes, apply a thin layer to cleansed skin. Tingling will occur. Rinse off after 5mins, or when mask is dried; up to 30mins. It's up to you when to rinse it off, you know your skin best! (If irritation occurs, rinse immediately with warm water and apply your regular oil/serum/moisturizer). If no irritation occurs, rinse off and apply oil/serum/moisturizer to lock it in.
Comes in 2oz travel friendly jars and smells deliciously like pumpkin spice.
---
- INGREDIENTS: Pumpkin Purée, Water, Glycerin, Tetrasodium EDTA, Vitamin E, Sunflower Seed Oil, Phenoxyethanol, Citric Acid, Meadowfoam Seed Oil, Xanthan Gum, Glycolic Acid, Vitamin C, Organic Sugar Cane Extract, Organic Sugar Maple Extract, Organic Bilberry Fruit Extract, Organic Orange Peel Extract, Organic Lemon Peel Extract, Organic Cranberry Fruit Extract, Organic Sunflower Seed Oil, Organic Neem Seed Oil, Organic Rosemary Leaf Extract, Cinnamon Bark Powder, Ginger Root Powder, Allspice Powder, Nutmeg Powder, Organic Alcohol. Vegan, Paraben-Free, Phthalate-Free, Gluten-Free, and Cruelty-Free, not tested on animals. However, unlike our other products this mask is not 100% "natural" since it does contain preservatives to help preserve the pumpkin. We recommend that you use your mask within 3 months.